The People of Silver Tail Farm
Laura Frederiksen-Park — Owner-Manager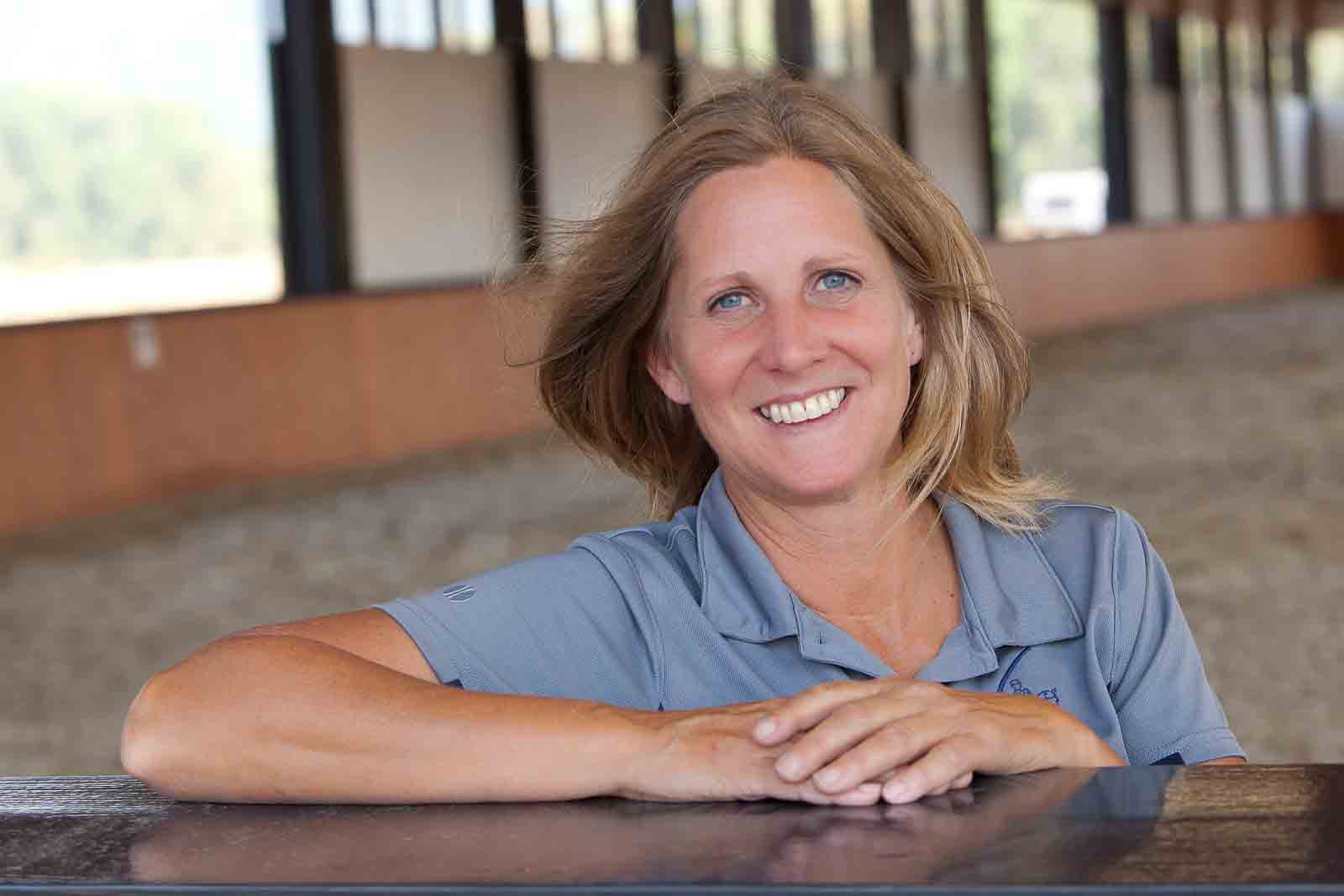 Silver Tail Farm's owner-manager Laura Frederiksen-Park was born in Minnesota. At age five, Laura's family moved to Keerbergen in the Flemish section of Belgium. Laura began riding about a year later. She soon began her formal education, attending a French-language all-girls school in Brussels, a daily bus ride of more than thirty miles from home. (Laura learned to read and write French before she learned these skills in English.)
In 1969, the family returned to the US, moving to Sacramento. Laura later established herself in the Bay Area, and in 1997 she came to Oregon, settling in Eugene. The purchase of the land that has become Silver Tail Farm, in nearby Creswell, was Laura's most recent, and most profound, relocation.
The seeds of Laura's career path were sown early. Her father was a large animal veterinarian, a brilliant scientist, and holder of a number of patents. His passion for science has been an inspiration to Laura throughout her life, an inspiration that's as strong today as ever.
The 'non-horse' part of Laura's career included a variety of work with a variety of physicians — including with OB/GYN doctors.This cultivated her interest in fertility practices, including IVF (in vitro fertilization). Her work with human patients afforded her the invaluable opportunity to absorb information and develop a sound basic understanding of IVF theory and procedures.
Laura's medical experiences also drew on and fed her natural inclination to be a caretaker and to offer service to other creatures — both human and non-human.
Meanwhile, Laura continued to pursue riding. That  lifetime of horse ownership, riding, and performing in multiple disciplines has provided her with a solid understanding of form and function. Through experience and observations, Laura came to understand the appropriate 'pairing' of horse and rider, in which each complements the other. Laura compares it to the pairing and development of a successful dance couple. She has grown to recognize the essential blend of qualities that create the ultimate and unique equine partner for each rider.
Laura's goal for Silver Tail Farm's breeding program is to create opportunities for these successful matches – creating spectacular horses, suitable for the professional but also amateur-friendly, solid-minded horses with good character.
Putting into equine practice Laura's knowledge of IVF (supported by a team of talented veterinarians and embryologists) allows Silver Tail Farm to create foals that draw on the genetic heritage of the country's top performing mares – throughout their entire performance career and beyond!
"So," Laura says, "the circle is now complete…Silver Tail Farm brings to fruition my dream to meld my passions for horses, nurturing, and science, and to share the result with the world."
Emily Park — Young Rider Representing Silver Tail Farm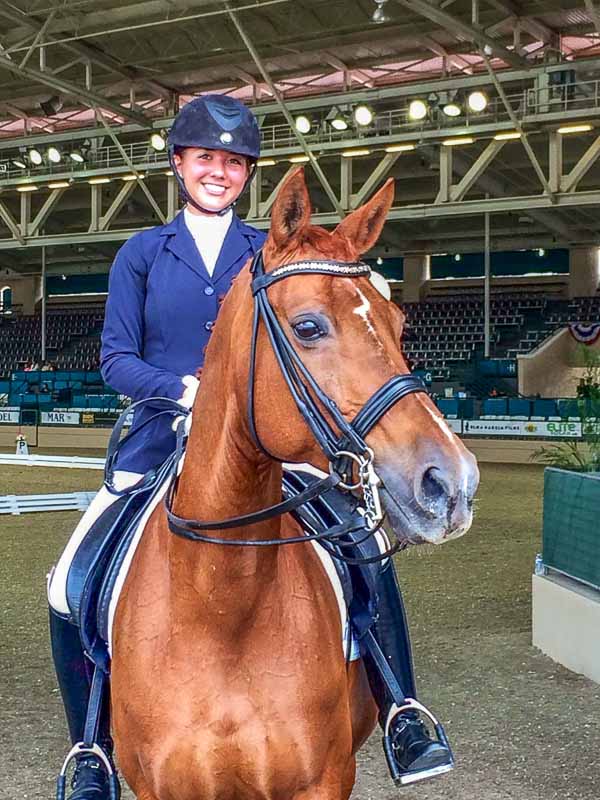 Emily Park, born in New Orleans, Louisiana and raised in Eugene, discovered a love for horses early in life. As a youngster, Emily participated in many disciplines and rode many different ponies and horses. She also worked alongside her mother — Silver Tail Farm owner, Laura Frederiksen-Park — as an instructor apprentice in a therapeutic riding program for children, helping them with elementary saddle skills, riding etiquette, and horse care.
In her formative years as a rider, Emily participated in jumping and English equitation. But as early as age ten, she had already developed a strong preference for dressage, as she continued to develop her equestrian skills with a number of trainers.
Then, sixteen-year-old Emily moved to Del Mar, California to work with renowned dressage rider and trainer David Blake. While completing her high school education online and working as a groom, Emily had the privilege of riding many talented horses under David's watchful eye. A focus of that work was preparation for the North American Junior Young Rider Championships (NAJRYR), which culminated in her qualifying for the 2014 NAJRYR Championships in Kentucky.
STF Support Staff
At Silver Tail Farm, we're passionate about providing the highest standard of care to ensure the well-being and health of all of our horses. Our support staff is comprised of devoted and passionate "horse people." They understand our rearing philosophy, and they're an integral part of putting it into everyday practice. We're proud to introduce them.
Desirae Woods, Stable and Horse Care Assistant
Desirae Woods, born and raised in Oregon, hopes to pursue a forestry degree and a career with the US Forest Service. Desirae loves the outdoors and animals, and she's especially passionate about horses. She participated in Oregon High School Equestrian Team (OHSET) and rescued Lady, her two-year-old filly, at the age of three months. More recently, Desirae has participated in the fostering program at Lucky Paws, a Springfield-based dog rescue agency. That connection led her to her adopted Heeler puppy, Chica.